Dr John has the soul of a healer and the mind of a scientist. His compassion and wisdom are apparent in the level of work that he does, bringing progressive thinking into alignment with deep, intuitive understanding. Dr John has a way of connecting you with your inner self through guided hypnosis. I have experienced incredible calm in this process, and have found that when I am in this state, my creative mind functions at a higher level. I used to believe that I had to work myself up in order to get things done, or make changes. I now recognize the importance of being "calm" as the springboard for my best ideas! I highly recommend!!
Tracy T

Dr Galaska is an extremely gifted psychotherapist. His innate ability to hone in on your issues is astounding and his gentle, insightful but scientific approach is revelatory and welcome. His sincerity and desire to help is so inspiring and infectious that I find myself thinking about him and our session and I follow through on his suggestions with great results. I encourage all to see him with issues large and small because he is an effective practitioner and a wonderful human being.
Rosie Ross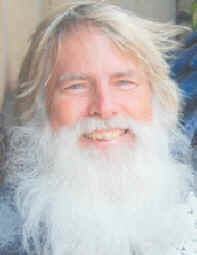 I have been working with John R Galaska now for about 3 months over the telephone. He has been a breath of fresh air in the murky world of mental health care. I highly recommend you make a phone call and chat with him about your or any of your family's mental health issues and care. There is hope and John provides it.
John has a natural therapeutic touch and is enjoyable and pleasant to work with. He has a theoretical understanding of the human mind and warm and intuitive sense of working with people. We worked with neuro-feedback and I found the experiences fascinating. I was very pleased with the results. John helped me to relax and focus. Thanks John.
Ray Sullivan

Dr. John is a regional treasure everyone! I'm telling everybody I know to get neurofeedback resonant breathing and hypnotic suggestions (especially in theta wave) to cure what ails you. But more than that. "calming the fear driven brain," and "the transformative Power of feeling safe." TIbetan Buddhists have this notion of the "rare and precious human birth," regarding the potential for "enlightenment in this lifetime." Blessings on the path!
Get to know me...here.
I found Dr. John after learning about neurofeedback from Bessel Van Der Kolk who thinks neurofeedback is the first thing to do for dysregulated people. Dr. John was the closest person I could find so I make the 7 hour drive each week. Not only am I learning to increase my calm focus brain waves but Dr. John also teaches us resonant breathing to increase vagal tone which has minimized my heart fibrillations since the vagus nerve controls the heart. During our first neurofeedback session we did theta alpha waves with hypnotic suggestions and those suggestions have been extraordinarily effective in my day to day life. Plus Dr. John is also the kindest person who is deeply informed about neuroscience, neurobiology and neurophysiology so you and your loved ones are in safe and capable hands.
The circumstances, which brought me to Dr. John Galaska, were very diverse (physical, emotional trauma) which had reached an emotional critical mass. I had exhausted the allopathic model . Desperate for guidance the only option was to get in touch with Bessel van der Kolk a psychiatric neurobiologist in Massachusetts who had authored a book that spoke directly to past and present trauma and I had all the symptoms. After a brief conversation with van der Kolk he said you must find someone who works in biofeedback immediately.
I am happy to see this excellent therapist featured in your (Voyage LA) magazine as I have been doing neurofeedback with Dr John almost weekly for nearly a year and I drive 7 hours round trip to do this! But he is really good and I am feeling so much better and not fighting with my boyfriend anymore and sleeping better and feeling able to calm myself when I start getting upset. He is a gem and his neurofeedback therapy is something I recommend to everyone.
Stress in your life?  ...from childhood events? ...or?
I can help you calm your own nervous system. 
"Dr. Galaska has made presentations to my college classes on a variety of topics(neurofeedback, meditation, hypnosis). He is a phenomenal speaker and relates well to students. He is very informed and intelligently communicates topics well, with demonstrations that allow for the experiential impact. He has a genuinely warm and caring demeanor that wins over audiences. I would rate him at the top of over 100 presenters that I have ever had in my classes during the past 20 years. A+++++"
Dr. Bob Pugh
Dr. John provides a warm, intuitive, safe, gentle therapeutic experience. His skillful balance of the art and science of psychological interventions provides a great foundation within which a person can explore growth and better understand their internal processes. 5 stars. - Review by Amber S. from Summerland